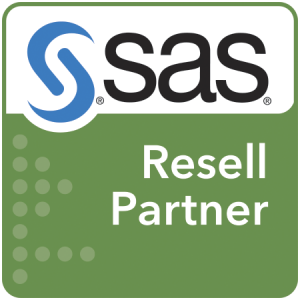 OCS Consulting has been a SAS Reseller Partner since 2008 for all approved SAS software licenses, including JMP®. SAS Institute is a leader in Business Analytics and in October 2016 we have reached the SAS Gold-partner status. In the same year OCS Consulting won the SAS Reseller Partner of the Year Award. – Dutch Press Release –
By supplementing the software offering with our own consulting and integration services, we deliver, together with SAS, the most complete Business Analytics solutions in the world. As an approved partner, OCS Consulting aim to meet the same high standards in the areas of market knowledge, vision, integrity and customer satisfaction that SAS sets for itself. OCS Consulting has the knowledge and expertise to help you through the complete process, from acquisition to installation and support.
Why choose OCS Consulting for your SAS software implementation?
We provide a unique combination of industry sector and SAS software knowledge which gives us the advantage to better service your needs
We ensure quality and continuity by keeping our SAS expertise, including certification and education program, up-to-date
We deliver successful implementations through a proven implementation methodology
We are an intimate SAS Institute partner which assures short communication lines
We can remain your first point of contact and SAS software partner for all new and renewal licenses
We have done this for over 20 organisations in the past twelve months
Current highlights:
SAS® Visual Analytics
SAS® Data Management
---
SAS® Visual Analytics is a business intelligence solution that uses intelligent auto-charting to help business analysts and non-technical users visualize data. It creates the best possible visual based on the data that is selected. The visualizations make it easy to see patterns and trends and identify opportunities for further analysis
See what you've been missing.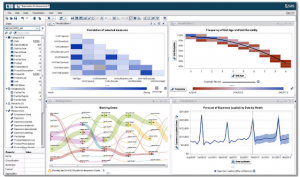 No matter the size of your organization – or your data – you can explore all relevant data quickly and easily. Interactive data visualization software lets you look at more options, uncover hidden opportunities, identify key relationships and make precise decisions faster than ever before. Self-service, ad hoc visual data discovery and exploration put lightning-fast insights within everyone's reach.
Got curiosity? Get answers. Fast.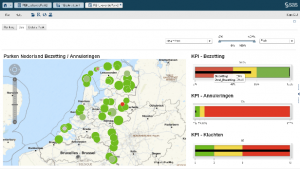 Now anyone can make sense of complex data, regardless of analytic skill level (or lack thereof). We've combine sophisticated analytics – decision trees, network diagrams, on-the-fly forecasting, goal seeking and scenario analysis, path analysis and text sentiment analysis – with ease-of-use features, such as autocharting, "what does it mean" pop-ups and drag-and-drop capabilities. The result is data visualization software that supports BI reporting and dashboards, plus data exploration and analytics – delivered through a single interface. Absolutely no coding required.
Say goodbye to static BI. Add analytics and modelling to your toolkit.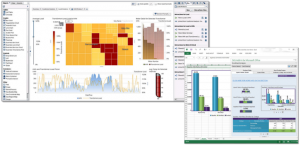 Quickly create interactive reports that are attractive and meaningful. Then easily share them via the web, mobile devices and Microsoft applications through integration with SAS® Office Analytics. Recipients can slice and dice the information however they want, using filters and drill-through capabilities. And that's not all. Go beyond BI by exploring your data through interactive analytic visualizations. And when you're ready for the next step, you can start building analytical models using the SAS® Visual Statistics add-on.
Get The Power To Know® on the go.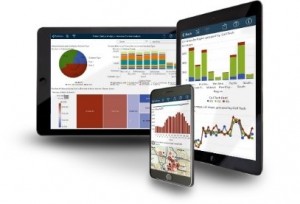 No more "I'll get back to you on that." Now you can get insights immediately, no matter where you are. With mobile BI capabilities, executives and decision makers can access and explore dashboards and reports easily from tablets and smartphones, anytime and anywhere. Mobile tethering even lets you explore reports when there's no Internet connectivity. With data visualization tools powered by analytics, answers are always within reach.
Right-size your data exploration environment. Today and always.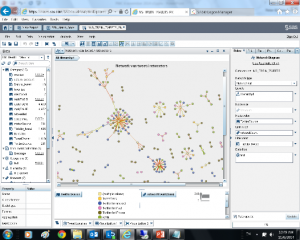 Think you can't afford the world's best analytics? Now you can. From individual analysis to exploratory analytics, we support whatever size environment you require. Whether on-site or in a cloud (including the SAS Cloud), we have an option that will fit your needs. And when your business grows, we'll grow along with you. Integrate more – and bigger – data sets. Apply more complex analytical techniques. SAS Visual Analytics will fit you now and in the future.
Tap into the power of social media and other text data.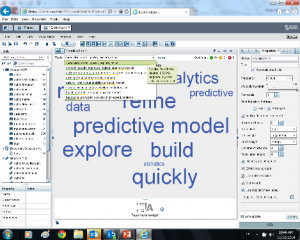 Everybody's talking. Know what's being said – good and bad – about your company or products by applying sentiment analysis to text data from Twitter, Facebook, Google Analytics or any other text data stored in Hadoop. Gain quick insights into the "hot topics" of the day, and get in front of opportunities and issues. Analytics applied behind the scenes determines which words are used most frequently and identifies the sentiment behind them – positive, negative or neutral. You can then decide which topics warrant further exploration. Or action.

SAS® Data Management is an industry-leading solution built on a data quality platform that helps you improve, integrate and govern your data.
Boost productivity and work more efficiently.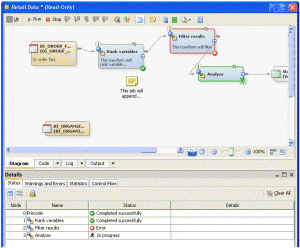 No matter where your data is stored – from legacy systems to Hadoop – SAS Data Management helps you access the data you need. Create data management rules once and reuse them, giving you a standard, repeatable method for improving and integrating data – without additional cost.
Collaborate easily with other teams.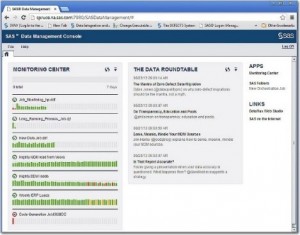 As an IT expert, it's easy to get entangled in tasks outside your normal duties. SAS Data Management enables your business users to update data, tweak processes and analyze results themselves, freeing you up for other projects. Plus, a built-in business glossary as well as SAS and third-party metadata management and lineage visualization capabilities keep everyone on the same page.
Use one seamless technology, built from the ground up.
SAS Data Management technology is truly integrated, which means you're not forced to work with a solution that's been cobbled together. All our components – from data quality to data federation technology – are part of the same architecture.
Feel confident that data is reliable and ready for action.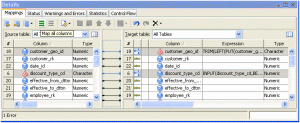 At SAS, we're experts at making sure data is prepped for visualization, analytics or operational use. So we promote data quality, transparency and accountability. Our built-in auditing tools monitor processing. Source data lineage helps you know that your data is primed and prepared for analytics.
Integrate, manage and govern big data from Hadoop.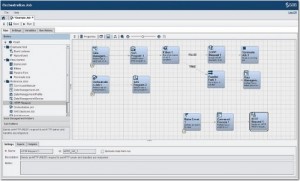 As organizations put more data in Hadoop, you need to get value from that information. We give you fast, easy access to Hadoop via technologies such as Impala or Pivotal HAWQ, allowing you to add big data to existing IT processes. And with transformations for MapReduce, Pig and Hive, you can manage big data where it lives.
For more information about SAS software, please visit SAS® Visual Analytics, SAS® Business Intelligence or SAS® Data Management.
---


Interested in using SAS software? Send an e-mail to SASpartner.nl@ocs-consulting.com or call +31 (0)73 5236000. Please ask for Michael Gomes or Koen van Vugt.
---